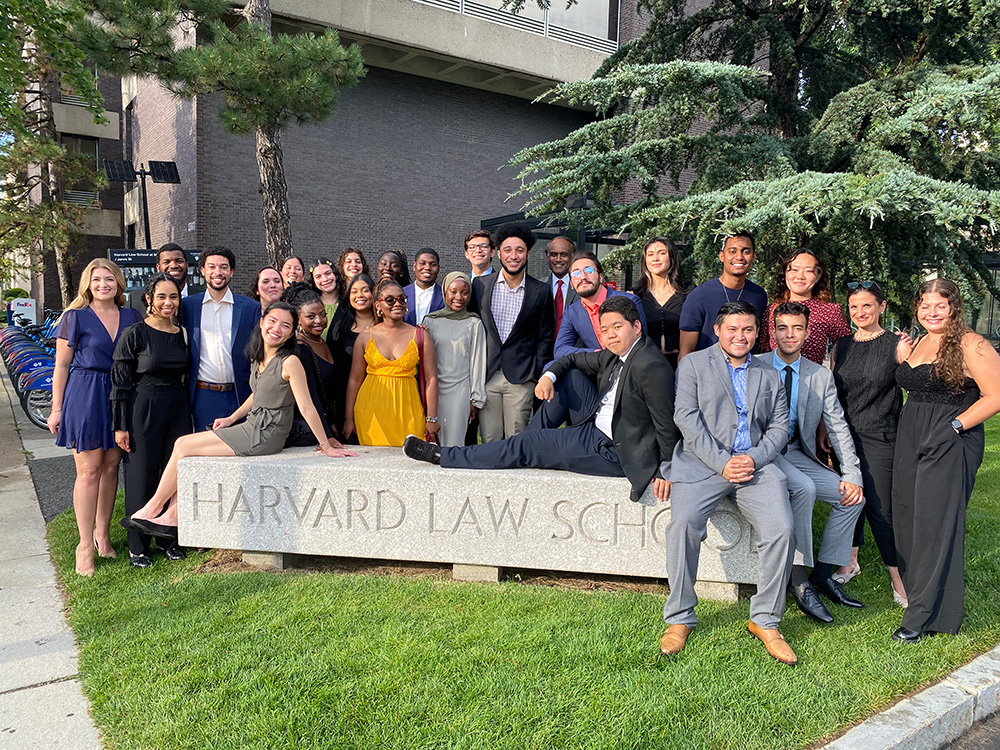 A Partnership of the Advantage Testing Foundation, Harvard Law School and NYU Law School
TRIALS is an acronym for "Training and Recruitment Initiative for Admission to Leading Law Schools." The program's mission is to increase the admissions rates of college students of modest means to America's leading law schools.
In terms of equality and diversity, the law continues to lag other prestigious and highly skilled professions, including medicine, finance, and accounting. Such homogeneity in the legal profession can be traced directly to the nation's law schools, where admissions departments still struggle to recruit talented candidates of underrepresented backgrounds. Students at the nation's top law schools are overwhelmingly the children of college-educated professionals. TRIALS seeks to increase the socioeconomic diversity at leading law schools and in the legal profession.
Since the program's inception, more than 25,000 students from all 50 states and the Commonwealth of Puerto Rico have applied for the 20 spots available annually. TRIALS students are selected on the basis of their compelling personal narratives, demonstrated ability to overcome adversity with good cheer, commitment to public service, and academic achievements.
TRIALS students will study hard in a rigorous five-week summer curriculum designed to improve their chances of admission to law school. Students will also receive a broad-based introduction to the legal profession from current law school faculty, notable legal professionals, and prominent alumni of the host school.
Harvard Law School and New York University Law School are partners of Advantage Testing in the TRIALS program because these leading law schools are actively committed to improving diversity in the legal profession. It is our hope and expectation that other top-tier law schools will emulate our model by rededicating their admissions and administrative resources to creating real opportunities for low-income undergraduates.