Academic Advantage Program (Executive Functioning)
The Academic Advantage Program addresses cognitive, behavioral, and emotional components involved in the learning process. We have created customized curricula for students to develop the skills that will result in independent academic functioning.
Our program provides students with the skills they need to plan for and meet academic and personal goals related to school performance. Family and school support are key, and our coaches will consult with family members and school personnel as needed.
Each student session will focus on current school-related issues, brainstorming for workable strategies to address these issues, goal-setting and attainment, prioritization of assignments, calendaring (planning for assignment and test deadlines), and commitment to specific task completion for the following week.
We want to help our students build self-confidence and perform beyond their expectations, and we believe that the Academic Advantage Program will enhance school life for students in elementary, middle, high school, and college.
In one-on-one student sessions, students will learn strategies to help them:
Create an efficient home study space
Develop schedules and routines
Use calendars and checklists
Access papers and portals
Minimize distractions
Persist in completing assignments
Prioritize and "chunk" tasks
Meet deadlines
Organize binders and folders
Plan ahead for assignments and tests
Develop note-taking skills Improve self-care
Improve communication with peers and adults
Self-advocate and problem-solve
Transition between tasks
Monitor classwork and grades
Recognize and regulate interfering emotions
Process
The Academic Advantage Program begins with a free initial consultation with one of our executive functioning tutors. Parents and child will have the opportunity to articulate their expectations and pose any questions they may have. Based on this consultation, we identify program goals, develop customized curriculum benchmarks, and match the best tutor for your child.
The program includes the following components:
15-minute complimentary phone consultation: receive a general overview of the program
Initial meeting: discuss expectations and your child's needs, and establish goals
Post-questionnaire family interviews: fill out diagnostic forms and questionnaires, then your coach will review your responses with you
Weekly 50-minute sessions: one-on-one sessions with your child that provide coaching and guidance in their academic and personal goals
Weekly 15-minute check-ins: the coach will check in with the student and parent to follow up with any questions or concerns following their 50-minute session
Home visit
The Academic Advantage curriculum proceeds in one-on-one tutoring sessions that can be flexibly programmed to accommodate your scheduling needs. We strongly recommend committing to twelve 50-minute sessions and twelve 15-minute check-ins to see a certain level of improvement in your child.
Tutor of: Academic Advantage Program; Executive Function Skills, Social Coaching, Parent Coaching and Support
M.A. in Teaching Students with Learning Disabilities from Northeastern University.
M.S.W. from the University of Illinois at Champaign-Urbana.
B.A. in the Teaching of English from the University of Illinois at Champaign-Urbana.
Licensed Clinical Social Worker; Education Specialist.
Strategic Learning Coordinator.
Tutor of: ISEE, SOAR Preschool and Elementary, Academic Advantage Program; Preschool and Elementary School Academic Subjects, Academic Study Skills, Academic Test Taking Skills and more
M.Ed. in Curriculum and Instruction from Houston Baptist University.
B.S. in Communication Science and Disorders from Texas Christian University.
Adjunct Professor in Pragmatic Studies at the University of St. Thomas; Intervention Specialist at Holy Ghost Catholic School; Teaching Certification in Early Childhood–Sixth Grade with Additional Training in Gifted and Talented Instruction.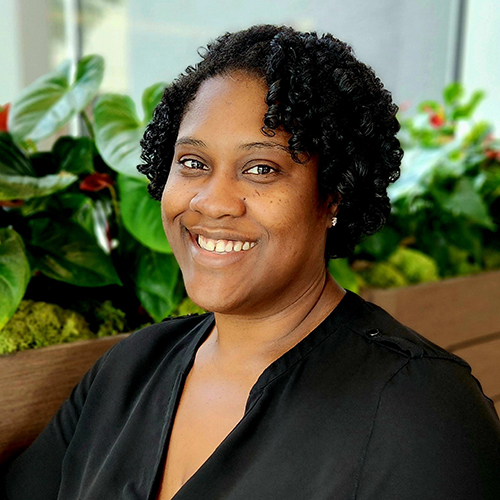 Tutor of: ISEE, SOAR Preschool and Elementary, Academic Advantage Program; Elementary School Academic Subjects, Academic Math, Academic Biology and more
M.S. in Early Childhood Education from the University of Houston Clear Lake.
B.S. in Biology from Texas Southern University.
Certified Autism Specialist from the International Board of Credentialing and Continuing Education Standards.