Advantage Testing of Washington DC provides exceptional private tutoring, test preparation, and academic counseling to clients throughout Washington, DC, Maryland, and Northern Virginia. Our highly skilled tutors design individualized programs to meet the educational needs for students from grade school through graduate school and beyond.
President & Founder Arun Alagappan on Bloomberg Television

Tutor David Riessen on Defining Success

Tutor and Director Gus Mattammal on Education and Diversity

Tutor Michael McNabb on Tutoring Science and Math

Tutor Theresa Marie Russo on Teaching
News & Media
The Advantage Testing Foundation is delighted to report a new partnership with Harvard Law School and the law firm Paul, Weiss
The Future Leaders in Law program will launch this summer in residence at Harvard Law School, providing critical direction about the legal profession and applying to law schools for first-generation and other under-resourced students.
Our Locations
Advantage Testing provides outstanding private tutoring and testing preparation across the United States and in Paris and London. Our instructors also offer one-on-one and semiprivate tutoring to students across the globe via our distance tutoring program.
If you don't see a location near you, contact us to inquire about how we can address your academic needs.
One-on-One Tutoring
The hallmark of Advantage Testing is our private tutoring because one-on-one instruction offers the most powerful mode of learning. In private meetings, a tutor and student develop a strong bond as they work together to maximize the student's potential.
Enroll Now
Rigorous, Long-Term Test Preparation
In any tutoring or test preparation program, we teach and reinforce core academic skills and concepts. We approach standardized tests as powerful opportunities to learn and to achieve.
Find Tutors Near You
Tutoring with Outstanding Results
We help students set and reach their highest goals. Our student evaluations demonstrate that the vast majority of our students (approximately 99%) are overwhelmingly happy with their tutors, their learning experience, and the results they achieve.
Request a Consultation
Test Preparation
We help prepare students to achieve their best performance on The SAT, ACT, LSAT, GMAT, and other standardized entrance exams.
Academic Tutoring
Advantage Testing is a tutoring group comprising professional educators who provide short- and long-term tutoring programs for a wide range of academic subjects.
Our Tutors
Our faculty consists mostly of high honors graduates of leading colleges and universities who specialize in providing professional individualized tutoring.
Contact Us
Email or call us to speak with a Program Consultant right away and begin planning how our professional tutors can help you reach all your academic goals.

The Advantage Testing Foundation seeks to advance the aspirations of students of every socioeconomic background by expanding their educational opportunities. In pursuit of our mission, we offer pro bono tutoring, financial aid, scholarship funds, and continue to forge pioneering partnerships with both public service organizations and some of America's top universities, including:.
TRIALS: Training and Recruitment Initiative for Admissions to Leading Law Schools - Harvard and New York University
Math Prize for Girls: The largest math prize for girls in the world - hosted at MIT
LEDA: Leadership Enterprise for a Diverse America - Princeton
PREP for PREP: A longstanding New York City program that helps students go on to excel at prestigious universities
"Advantage Testing's commitment to excellence and social responsibility truly represents the very best our great City has to offer."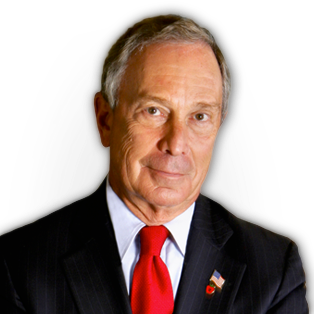 Former NYC Mayor,
Michael Bloomberg